Dr. Patrick Beatty

Nurse Practitioners

Our Nurse Practitioners provide excellent medical visits in your home for the same price as an office visit. Please click HERE for more information about them: http://hospice4utah.com/about/our-staff/.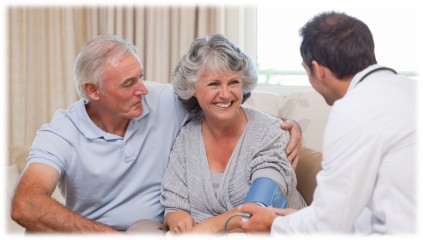 Primary care physician visits, medication management, physical therapy referrals, safety and fall risk evaluations & counseling provided in the comfort of your own home, for the same cost as a visit to the clinic.
Please call (801) 436-0128 to set up an appointment.
***Core service costs and co-pays are the same under Medicare and private insurance as when you see a primary care physician in a clinic or hospital.
***Care plans are designed by patients and their caregivers and are catered to individual needs.
What is Palliative Care For Utah?
At Palliative Care For Utah, we believe in helping seniors have a better quality of life by allowing them to receive the medical and personal services they need in a setting that is most comfortable to them. Our goal is to provide tailored care for patients in the home and decrease the need to go to the hospital. This means that you can rely on our staff of physicians and caregivers to provide the personal touch your loved ones deserve.
——Our Core Services Include:
—In-home physician and nurse practitioner visits
—Medication management
—Counseling and referrals by a licensed clinical social worker
—Safety and fall risk evaluations
—Physical Therapy—
—Additional Services Available: (privately paid)
—RN & LPN services
—Private caregivers
—Home delivery of medication
—In-home dental care
—Spiritual  care provided by a non-denominational chaplain
—Foot care by a podiatrist
—Community referrals
—Meals
—Transportation
—Medical Equipment
Please call (801) 436-0128 to set up an appointment.